---
Services: Creative Direction / Design / Photography + Film / Post Production
---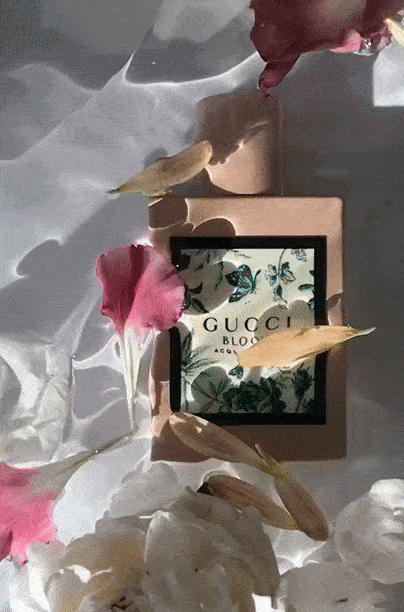 Gucci Bloom + Acqua di Fiori
I photographed and shot video to celebrate the launch of Gucci's new fragrance Bloom (Fall 2017) and Acqua di Fiori (Spring 2018.) I created small sets to capture the floral scents of Bloom and leveraged water for Acqua di Fiori as it is a refreshing, light scent. The project was over the span of two days and required me to not only photograph, film but also pose in the photos as needed. Styled in both my own pieces and also pieces from Gucci Fall/Winter 2017 and Resort 2018 collections.

---
ABOVE Acqua di Fiori Series, 2 Day Shoot
Partnered with La Prairie to do a study of light to celebrate the White Caviar product launch. Science, architecture and design are integral to the La Prairie brand so it only made sense to exploreand feature the Getty Museum. I took the photos with harsh lighting in order to create a series on shadow play.
---
ABOVE Light Study, Getty Museum + My Home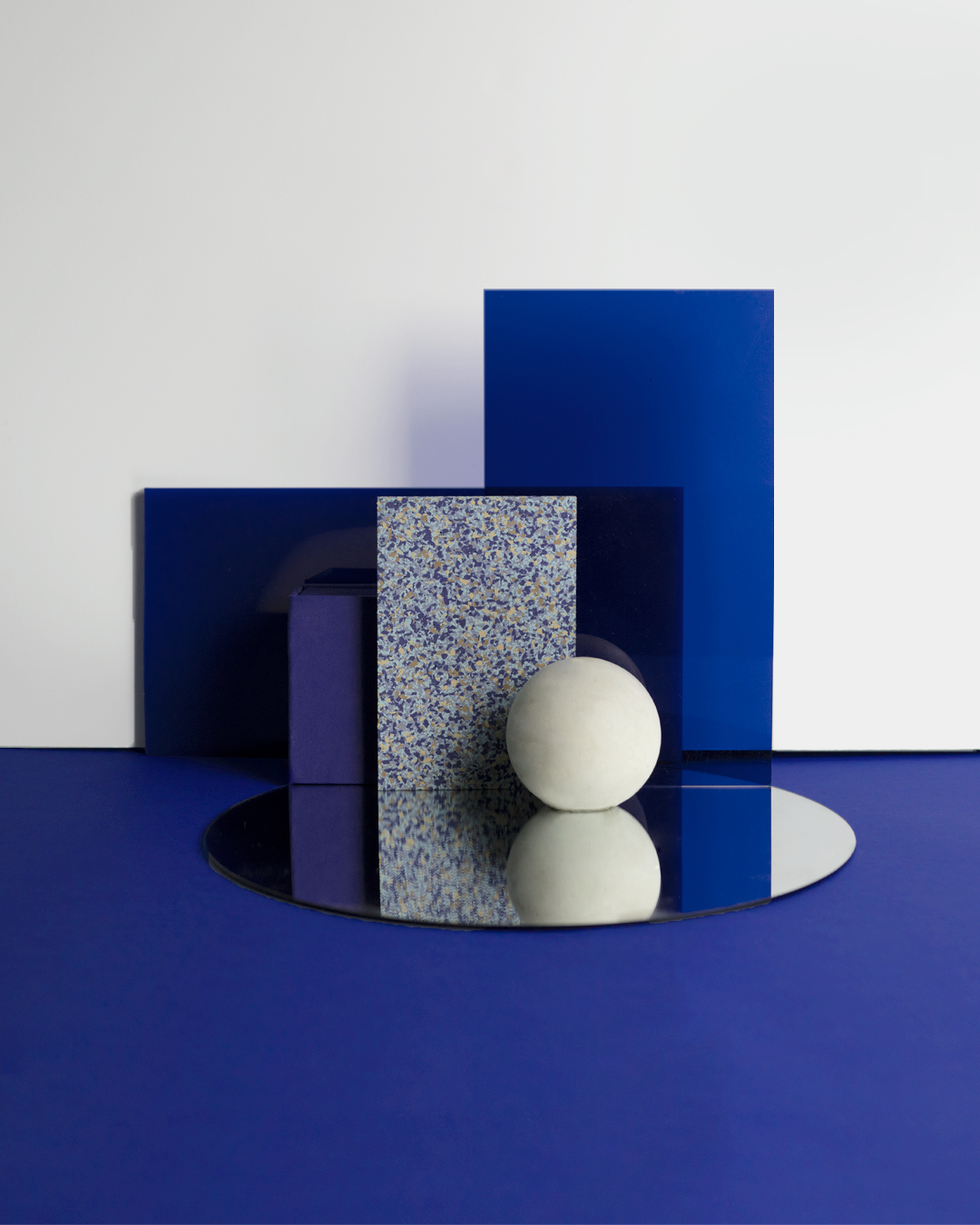 La Prairie Skin Caviar + White Caviar II
Skin Caviar was an exploration in La Prairie's cobalt blue packaging. This resulted in a triptych featuring a small still life set up I created at home utilizing various materials (flooring, plexiglass, mirrors and a handpoured cement sphere.) I also wanted to tie it back to water by doing an overhead video of water ripples around the product. The third part of this triptych was to tie in La Prairie's brand value of art – featuring a photograph I took at the MOCA in Los Angeles featuring Adrián Villar Rojas's Theater of Disappearance installation.

White Caviar + White Caviar Eye Lift was again, another exploration with light. The drape background inspired by the works of Uta Barth while the product photography was created by leveraging prismatic light.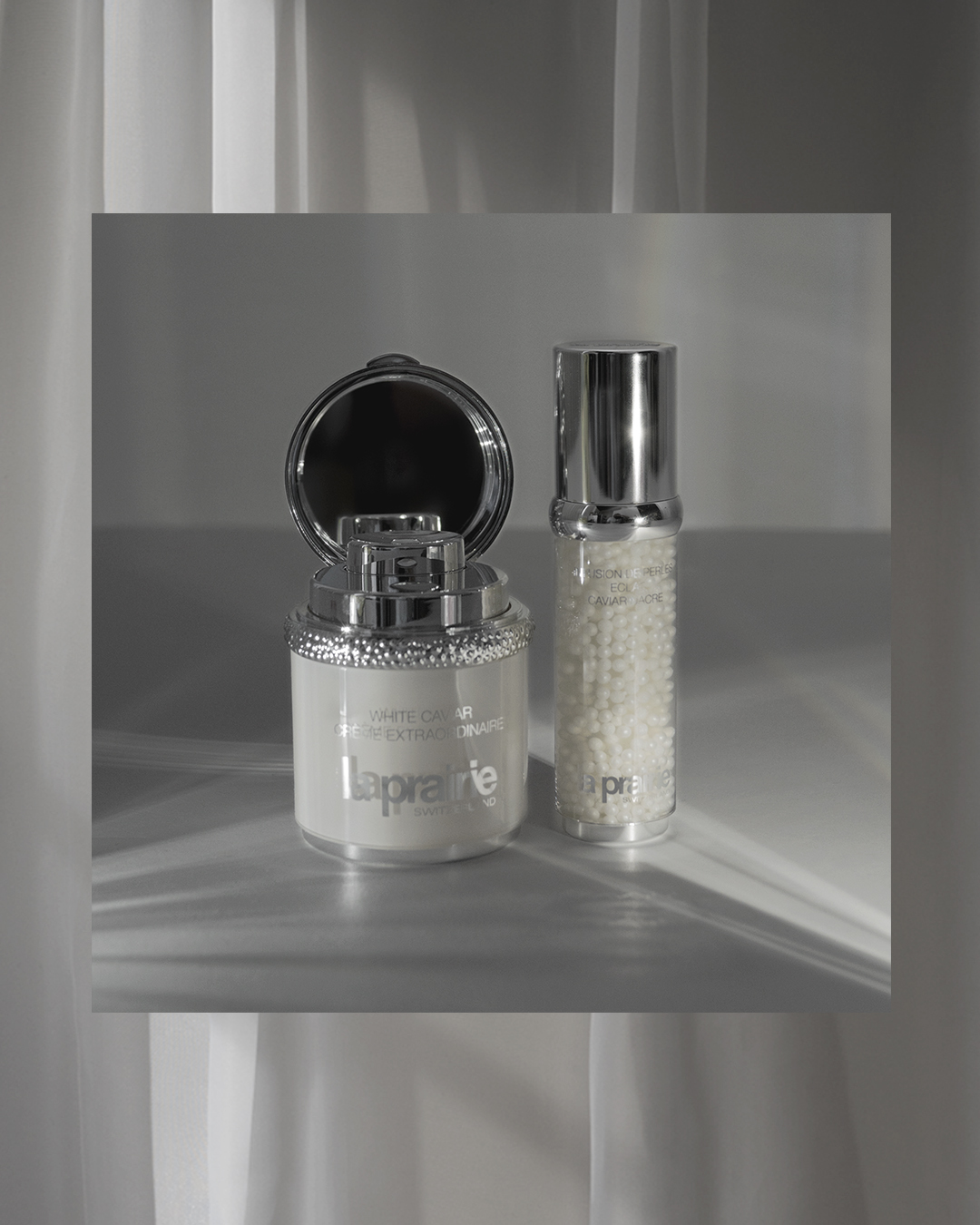 ---
ABOVE Exploration of Blue + Light, Small Setup at Home