---
PANDORA
X INFINITI QX30 FW2016
Services: Art Direction / Design / Installation
---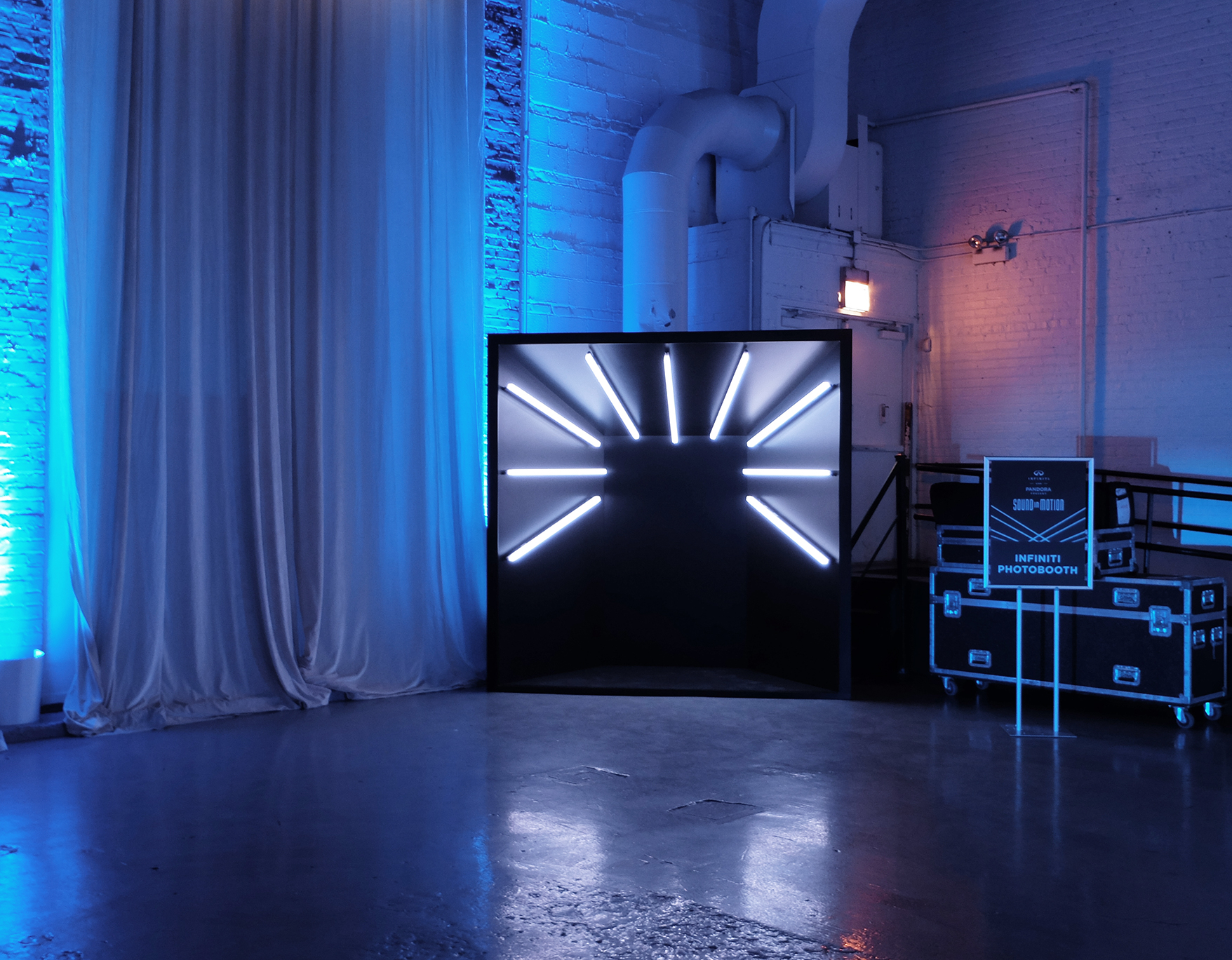 Activation in Chicago, IL featuring the Infiniti QX30 in partnership with Pandora. Guests were able to curate their own light show from a custom MPC interface within vehicle. A custom fabricated photo booth on site that featured the same lights for consistency. Special blacklight paint process on car backdrop to simulate movement within vehicle. Guest performance by Este Haim.
Art Director: Annie Nguyen, Rendering: Grace Min, Technical Director: Oren Aviner, Production Director: Amanda Khale, Producer: Alex Beetz. Recap video above provided by Pen & Public. Video of light show by Annie Nguyen.
A.
B.
A. View from entrance
B. View from inside vehicle.
---
ABOVE VJ Light Show Test, In Situ Example of iPad Controls