---
PRADA
LINEA ROSSA FALL WINTER 2022
Services: Creative Direction / Post Production
---
Prada Linea Rossa Fall Winter 2022
Directed by photographer and filmmaker Norbert Schoerner. Prada Linea Rossa Fall Winter 2022 explores the relationship between two points, taking the viewer from the city to the mountainscape. Forever in constant motion, ever perpetual, showing just how adapable Linea Rossa can be.

My role was to support Norbert Schoerner on any conceptual development and design for the films. Working closely with Prada, Norbert and the Untold Studios post production team, we were able to develop the design of the backgrounds. Leveraging DMP, we brought the urban to mountain landscapes and used the elements, frost, ice, snow, rain, to bridge the two worlds. The model acts as the catalyst, driving the overall motion of the film.

Please note, we only worked on the film portion of this campaign.
Director+Photographer: Norbert Schoerner, Production:
Lalaland Production
, DOP: Jack Webb, Post Production: Untold Studios: Creative Director: Annie Nguyen, Art Director: Kerim Camdzic, Lead VFX/Comp Artist: Tom Moreland, Colorist: Julian Avery, Client: Prada, Models: Charli D'Amelio, Sebastien White, Sherry Shi, Aviana McClish, Emanuel Dostine.
---
ABOVE Select Background Animations

Environment Transition Examples
A. Emanuel Dostine
B. Charli D'Amelio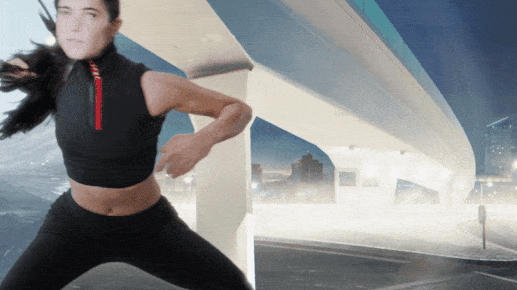 ---
ABOVE Individual Model Films + Prada Website Recording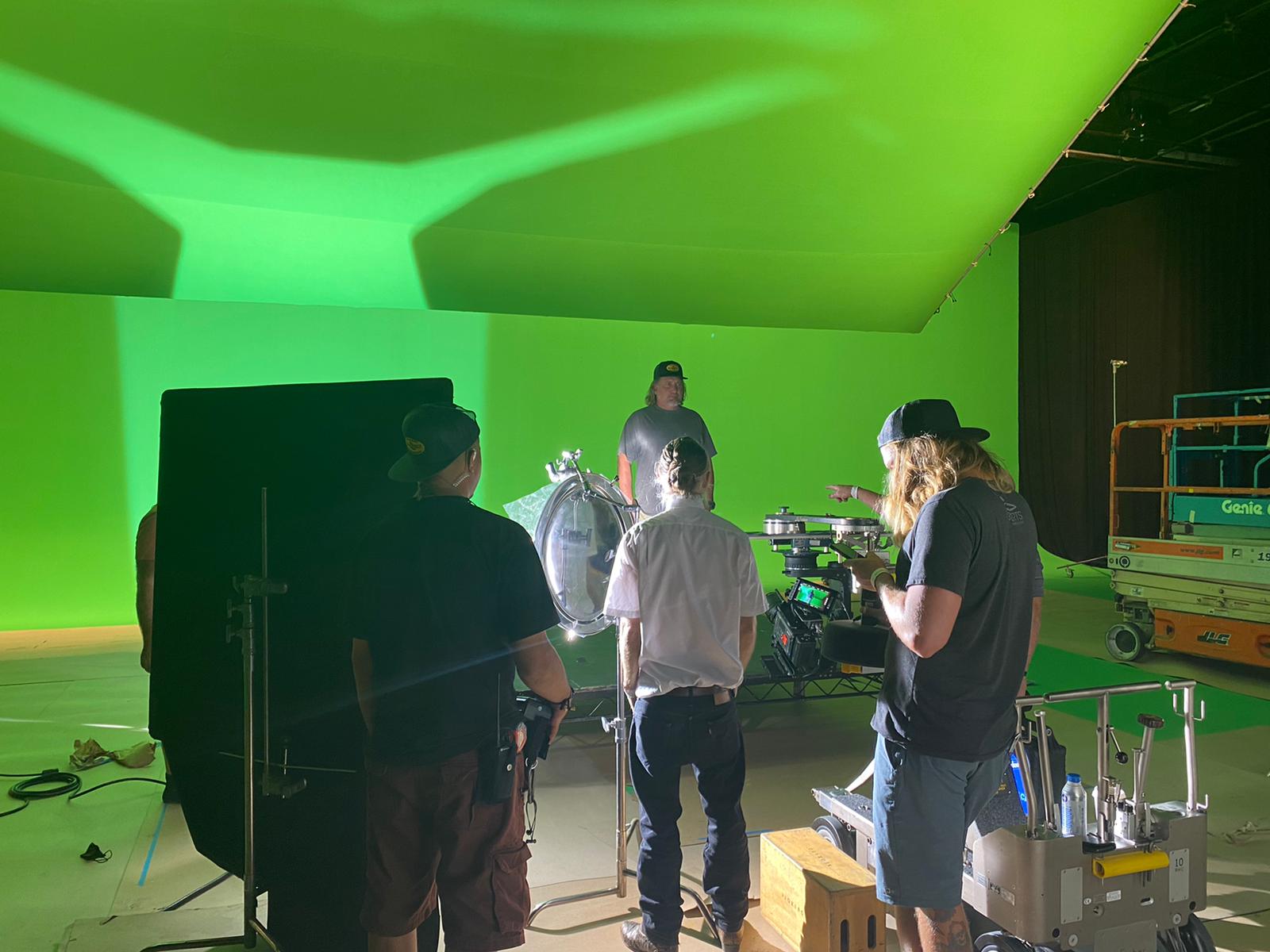 ---
ABOVE Setting Up and Filming on Green Screen